Chrome Becomes Most Popular Browser For A Day
Posted on March 23, 2012 by Gareth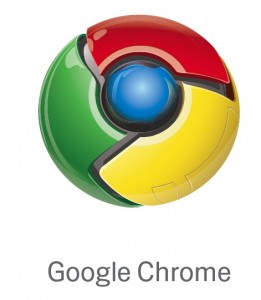 As a search engine, Google easily holds the biggest market share when compared to rivals, but in many other areas and interests it has to play second fiddle to more successful companies and services. Google+ falls some way behind Facebook while the Android operating system lags behind the iOS operating system and Chrome is less popular than Internet Explorer. However, for one day at least, the search giant enjoyed being top of the browser software pile.
Browser Options
When it comes to browser software, there are surprisingly few options. Internet Explorer is installed on the majority of new machines that are sold which means most people will stick with it simply because it's easier to do so. Firefox was long considered the main rival for the throne until Chrome came along and browsers like Safari and Opera fall some way down the pecking order but are popular with mobile users and text only users.
Ubiquitous IE
The problem for Google is that Internet Explorer is everywhere. When you buy a new computer or laptop it will usually have IE installed and the majority of workplaces have it installed on their work computers. Then there are those that haven't updated their browser for several years and are highly unlikely to want to change to a whole new browser. This means that the battle is made all the more difficult for Chrome.
King For A Day
It is quite an achievement then that the underdog became the most widely used browser, even if it was only for a single day. Sunday, which is one of the days when Chrome usage traditionally spikes, saw Chrome overtake IE as the most popular browser in the world, although it dropped back again on Monday morning when people returned to work usage.
Chrome 15
These figures take into account the numerous versions of different browsers that are available and, if we look at individual browser versions, Chrome already holds the crown thanks to its version 15. Google will take heart from the fact that when users are given the choice, i.e. when they head home to use the Internet, they are picking the Chrome browser rather than IE.
Comments
comments
Powered by Facebook Comments
This entry was posted in
SEO
. Bookmark the
permalink
.